Part 1: In the Hard Times, Where is God Located?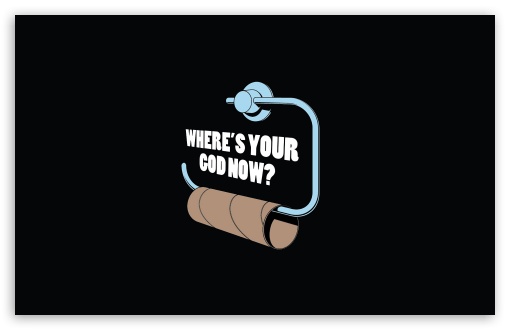 "Where is God?!"
It's a common question. One most often asked when we are confronted with the more ugly side of human existence. We ask about God's presence or existence or involvement when we witness tragedy and disaster. We also wonder about it when we go through really hard seasons of life.
Sometimes life is hard because the world is hard. Be it natural disaster, or uncontrollable economic forces, or disease or sickness.
Sometimes life is hard because people are hard. We are the victims of other people's hatred or fear. We are beaten up, hurt, damaged by other humans.
Sometimes life is hard because we make it that way. Be it bad decisions or patterns of poor choices. Maybe we chose a path of destruction for ourselves, or we are consumed with selfishness, pride, or fear. And so we are in a hard time of our own making.
In all those cases it is natural to ask: where is God?
This is admittedly a HUGE topic. It deserves much more time and thought than what I'm about to give to it. So just know that this Three Part series is obviously not exhaustive. But it might serve to help you (if you are in a hard season of life) to find just a moment of Peace. To discover, if only briefly, where God might be in it all.
Part I: In the Hard Times, Where is God Located? Ahead of us. Both inviting us to a better Way, and ready to welcome us home.
20 So he got up and went to his father. "But while he was still a long way off, his father saw him and was filled with compassion for him; he ran to his son, threw his arms around him and kissed him. -Luke 15:20
You know the story. We call it the Prodigal Son story.
Son demands money, runs away, spends it wildly. When everything is lost and the son has hit bottom the son decides to return home. And where do we find the father?
Standing on the porch waiting. With eyes wide open, toward the horizon, never giving up hope that his son would come home. Anxiously and excitedly anticipating the slightest hint that his son is done with his prodigal living. Running. Running out to meet the son. Embracing. Holding. Taking by the hand and welcoming the son back home.
Where is God when life gets hard?
Ready and waiting for you to say, "okay, enough is enough. I can't keep running. I can't keep wasting my life. I don't want to live this way anymore. I'm lonely. Scared. Exhausted. I'm ready to change. I HAVE to change."
That's called repentance. And when we just start to show the smallest glimmer of turning-around, there is God.
BAM! Right there, with open arms and an open heart, ready to take us home.
'Quick! Bring the best robe and put it on him. Put a ring on his finger and sandals on his feet. 23 Bring the fattened calf and kill it. Let's have a feast and celebrate. 24 For this son of mine was dead and is alive again; he was lost and is found.'
For those hard seasons of life that come about at our own doing, because of our lack of wisdom, or lack of courage, or lack of listening to those in our life who are worried about us, I see God at the edge of the cliff of the valley we've made for ourselves just biting Divine nails, anxious for us to wake up.
We are invited to a better way of living. This was (and remains) the call of the Kingdom of God.
Jesus offers a way of living that John described as a "life of the ages" (or, eternal life). He also calls it an abundant life. This is Life the way it is supposed to be lived. The most human life. The Divine life.
The life of, well, Jesus. The God-man.
When we make a mess of our lives (which is often) God's posture towards us is one of invitation. Of beckoning and calling. God is ahead of us, pulling us forward towards greater peace and love and beauty and hope.
And the millisecond that we make a move, no matter how small, towards coming back home, the God-of-all runs to meet us. To cover us in Love. To bear our shame for us.
In the Prodigal Story the father runs out to meet his son. The picture here is that the father runs out to meet his son before the son can enter the city and take the long walk-of-shame home. Instead, the father meets the son outside the city walls and adorns him with gifts of the father's blessing, and then leads his son home. Taking on the shame that ought to have been the son's.
What a beautiful picture of where God is when life is hard.
Ahead of us. Inviting us to a more beautiful, abundant life. And also ready to swoop us up, clothe us in grace, and welcome us back home... no matter how far we've wandered.