Changed for Good: Move Toward the Other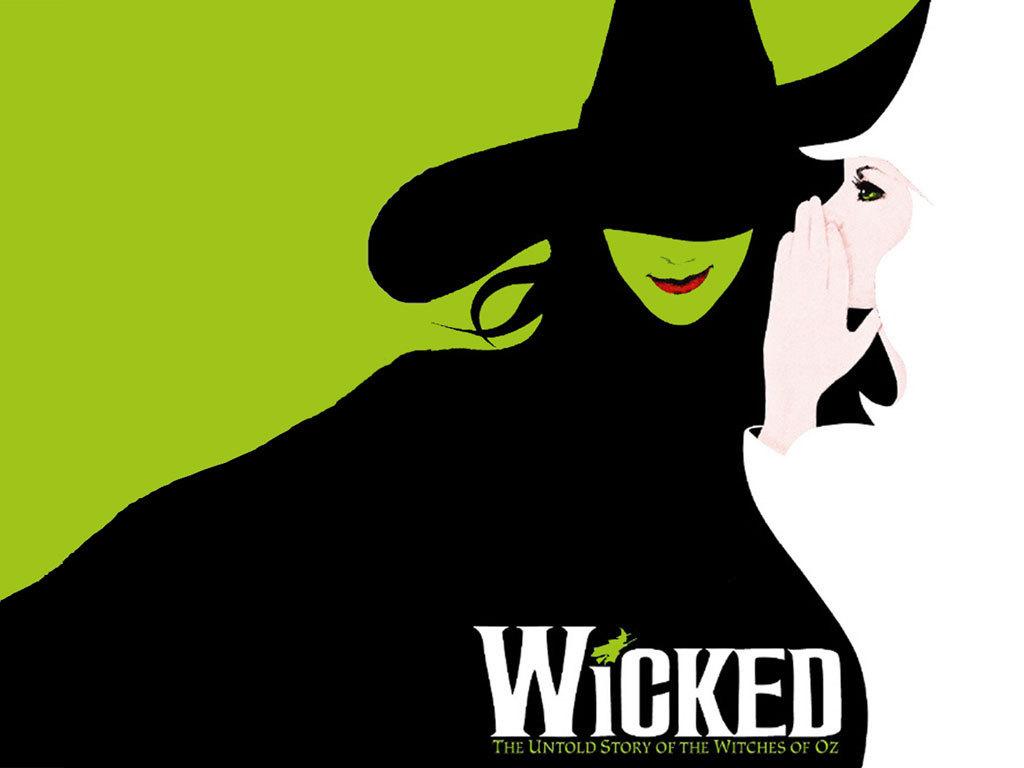 Wicked
Last week Kate and I went up to Portland's Keller Auditorium to experience the Broadway show, Wicked. And believe you me, it's as good as people tell you it is!
If you don't know much about Wicked (which I did not), it tells the backstory of some of the characters from The Wizard of Oz. The story focuses on the Wicked Witch and Glinda the Good Witch. We learn that these two, before becoming witches, met one another as young girls at school. And they could not be more different from each other, and yet they develop a relationship that blooms into a friendship.
Elphaba (the Wicked Witch) is a social pariah. People strive to stay away from her. Glinda is the most popular girl in school. People strive to be in her company.
Elphaba's skin is a strange shade of green. The only one in her school. Glinda's skin is perfect and white. Just like every one else in school, but better.
Elphaba is super smart. Glinda is... well... super pretty.
Elphaba comes from a life where she grew up being despised by her father. Glinda was the prize jewel of her family.
Elphaba grew up with the primary responsibility to serve her sister's every need. Glinda grew up where people served her every need.
I could go on and on. But it is clear that these two are dissimilar in just about every way. If you were to imagine the opposite of one, you'd picture the other.
And that's precisely what they were: the OTHER.
I Have Been Changed For Good
The show was ripe with brilliant  music, but my favorite came towards the end. During the climactic moment, when it looked like Elphaba's doom was just around the corner, Glenda and Elphaba share a moment together and sing the song "For Good."
Here's a sampling of the lyrics:
I've heard it said That people come into our lives for a reason Bringing something we must learn And we are led To those who help us most to grow If we let them And we help them in return Well, I don't know if I believe that's true But I know I'm who I am today Because I knew you...

It well may be That we will never meet again In this lifetime So let me say before we part So much of me Is made from what I learned from you You'll be with me Like a handprint on my heart And now whatever way our stories end I know you have re-written mine By being my friend...

Like a comet pulled from orbit As it passes a sun Like a stream that meets a boulder Halfway through the wood Who can say if I've been changed for the better? But because I knew you I have been changed for good

(Elphaba): And just to clear the air I ask forgiveness For the things I've done you blame me for

(Glinda): But then, I guess we know There's blame to share

(Both): And none of it seems to matter anymore

Who can say if I've been Changed for the better? I do believe I have been Changed for the better

Because I knew you... i belive I have been changed for good... i have been changed, for good
Both witches came to this place of realization that their lives had been greatly affected by each other. That they both believe they are now better people because of their friendship. That they have been changed for the better because they know one another.
And isn't that one of the most beautiful things that happens when we engage with the OTHER?
When we step outside of what's "normal" to us. When we intentionally seek out those who are different from us. When we move towards the other.
Jesus Knew This
As much as some of you would prefer there to be a Bible verse that says, "and God declares it good that you shall move toward the other" (preferably by Paul, but we'd take it if it were Jesus), nothing really comes to mind.
But what DOES come to mind is, I believe, even better.
Rather than Jesus just TELLING us that there is value in moving toward the other, he SHOWS us.
He moved toward the Samaritan woman at the well in John 4. He moved toward the woman caught in adultery in John 8. He moved toward fisherman and a tax collector in Luke 5. He moved toward a leper and a Roman centurion in Matt 8. And the list goes on...
We see in Jesus what the Way of Love looks like, and it involves (in part) our willingness to seek out those who are different from us. But not so that we can change THEM, not with some ulterior motive or agenda, but because something beautiful emerges when two people who are so very different from each other learn to see each other as something more than just a label or a stereotype. When they are no longer the "them," or "those people." When we move toward the other, we make an effort to tear down the superficial walls that separate us and we open ourselves up to learn so much about who they are, what makes them tick, why they are so different... and in turn, we learn that much more about ourselves.
Wicked tells the story of two people who couldn't be more different from each other, and yet the closer they moved toward one another the more changed they both become FOR THE GOOD.
Democrats, move toward Republicans and see them for who they are. Whites, move towards Latinos and Asians. Straights, move towards a gay person. Young people, move towards an older person. Rich, move towards the poor. Healthy, move towards the sick.
You will be changed for the better. I promise you.
"You're changing that boy's life." "No... he's changing mine." -Leigh Anne Tuoy, to her friend, talking about Michael Oher, in The Blind Side